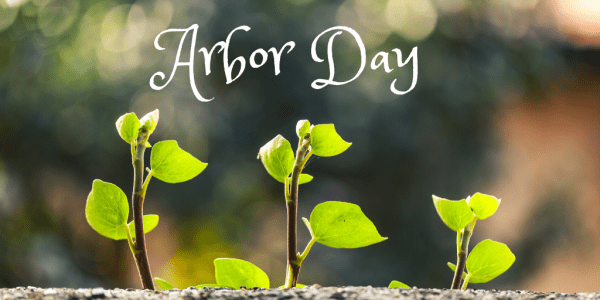 This Friday is Arbor Day, or, plant a tree day! Trees are an important part of our eco-system, and what a great time to celebrate trees.
Arbor Day got its start in the United States in Nebraska, in the mid-1800s, from two nature lovers, Julius and Caroline Morton. Julius Morton was also a Journalist, who became the Editor of the first newspaper in Nebraska. During his career, he was able to spread his agricultural knowledge of the importance of trees and shrubbery in farming. At this time Nebraska was a treeless plain, which can create an ecological nightmare. Morton saw the problem and encouraged everyone to set one day aside a year and plant a tree or two. Behold! The seeds for Arbor Day in the United States were planted! For more information on Arbor Day, check out the Arbor Day Foundation.
In North Carolina, we take our agriculture and nature seriously. We have beautiful parks all across our state from the coast to the mountains. On Arbor Day, and any day, we can help to make sure that the nature of our great state stays abundant by doing our part and planting a tree.
If you would like to know where you can buy tree seedlings, check out NC Forestry Services.