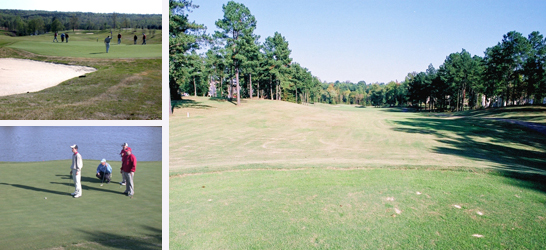 Whether it is a group of 20 from your wedding or a group of 200 from your company or organization, Riverwood Golf & Athletic club has the Staff and know-how to host your next golf event.
With 27-holes available for play we can accommodate a tournament up to 220 players. We have several options to help you out from merchandise gift certificates and packages to catering and lunch packages you can find the right fit for your event. Your group can enjoy their round on a beautiful golf course and relax afterwards near the scoreboard under the shade of our pavilion area.
Contact the Riverwood Golf Course today to set up your next event!
919-550-1919