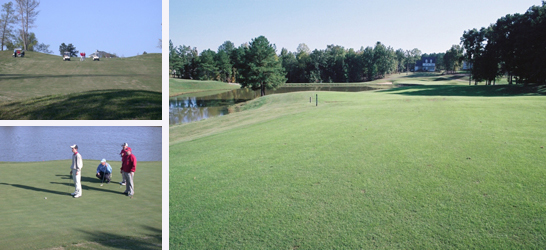 Can I use all of the Riverwood Golf & Athletic Clubs with my membership?
There are 3 athletic clubs located in Johnson County and 1 in Wake County. There are 4 golf courses, 2 in Raleigh, one in Clayton and one in Youngsville. Your membership includes privileges to take advantage of any of these locations.

How many membership levels do you have?
We have three membership levels: Bronze, Silver & Platinum. All membership levels provide complete access to all of our athletic clubs. The higher levels offer more access to golf and discounts on certain services.
What makes you different from other health clubs?
FSC Sports Club is geared toward families. Your membership gives you access to state-of-the-art athletic clubs and championship golf, all at a price that is surprisingly affordable.
Do you have child care?
Yes, Riverwood and LionsGate Athletic Clubs have child care for your convenience. Please check out the set hours for child care here for Riverwood, and LionsGate.
Do you teach people how to use the equipment?
Yes, there is a one-time orientation that teaches new members how to use the equipment and for further instruction we have personal trainers.
Will there be extra costs in the club after the monthly dues?
Your membership comes with a host of free amenities including lockers, aerobic classes and afternoon golf. Additional fees are required for select premium amenities and services, such as personal training, use of a golf cart (include in Platinum membership) and/or range balls and golf outside your membership time. Our staff can detail what is included with your monthly dues.
How long is my Guest Pass good?
We offer a 1 Day pass which is good for that day and a 10 Punch pass which is good for the year it is received.
Do I need to be present with my guest when a guest pass is used?
Yes, you do need to be present with your guest.