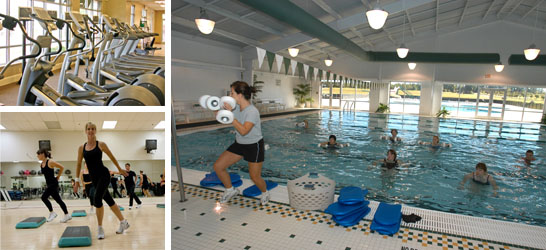 Not Just for Celebrities Anymore
While some people can achieve their goals more easily with their own personal cheerleader, others need a strict taskmaster. And still others just want the benefits of professional instruction. In filling this wide variety of needs, Riverwood Golf & Athletic Clubs offer personal trainers to make it easier for you to meet your fitness goals.
And you don't have to be rich and famous to reap the benefits of a personal trainer. Personal Training sessions can be purchased in affordable half-hour or full-hour increments and in packages of 1,5,10 or 20 sessions.