919-934-0101
Building the Way to Active Families
Tralee Athletic Club is one of four exclusive fitness centers in Johnston County, North Carolina. With a wide range of aquatic, fitness and golf offerings as well as adult and children's programming, we cater to the entire family.
In addition to an ultra-modern workout area, we feature aquatic spray mushrooms to amuse and two outdoor pools—one of which is a zero-entry pool, reminiscent of the beach.
When it comes to membership, you've got lots of options—three plans to make sure to fit you're lifestyle. And your membership entitles you to enjoy all three of our FSC Sports Club Facilities. So you've got lots of places to go whether you want to work out or just plain chill out.
Tralee Athletic Club is located in Wilson Mills, just off US 70 between Smithfield and Clayton.
Club Hours:
Monday – Friday 6:00 am – 7:00 pm
Saturday 10:00 am – 5:00 pm
Sunday 1:00 pm – 5:00 pm
Awesome Aquatics
Whether you're a toe-dipper or a lap-swimmer, the pools at Tralee offer several nice ways to cool off during the summer.
Our recreational, event/lap pool features six swim lanes, a unique beach-like zero entry entrance and a spraying water mushroom to amuse the children. We also have a separate children pool to accommodate the little swimmers in our community.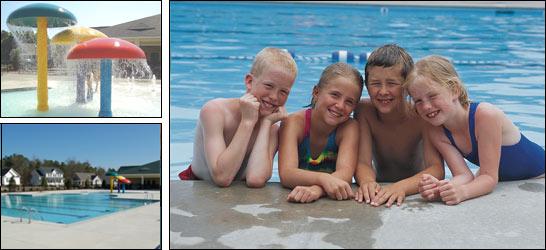 Outdoor recreational pool
Covered area with restroom access, shower access, shaded tables and ceiling fans
Large sun deck
Security check-in and lifeguards for your safety
Zero entry "beach-like" entrance
Children's Pool