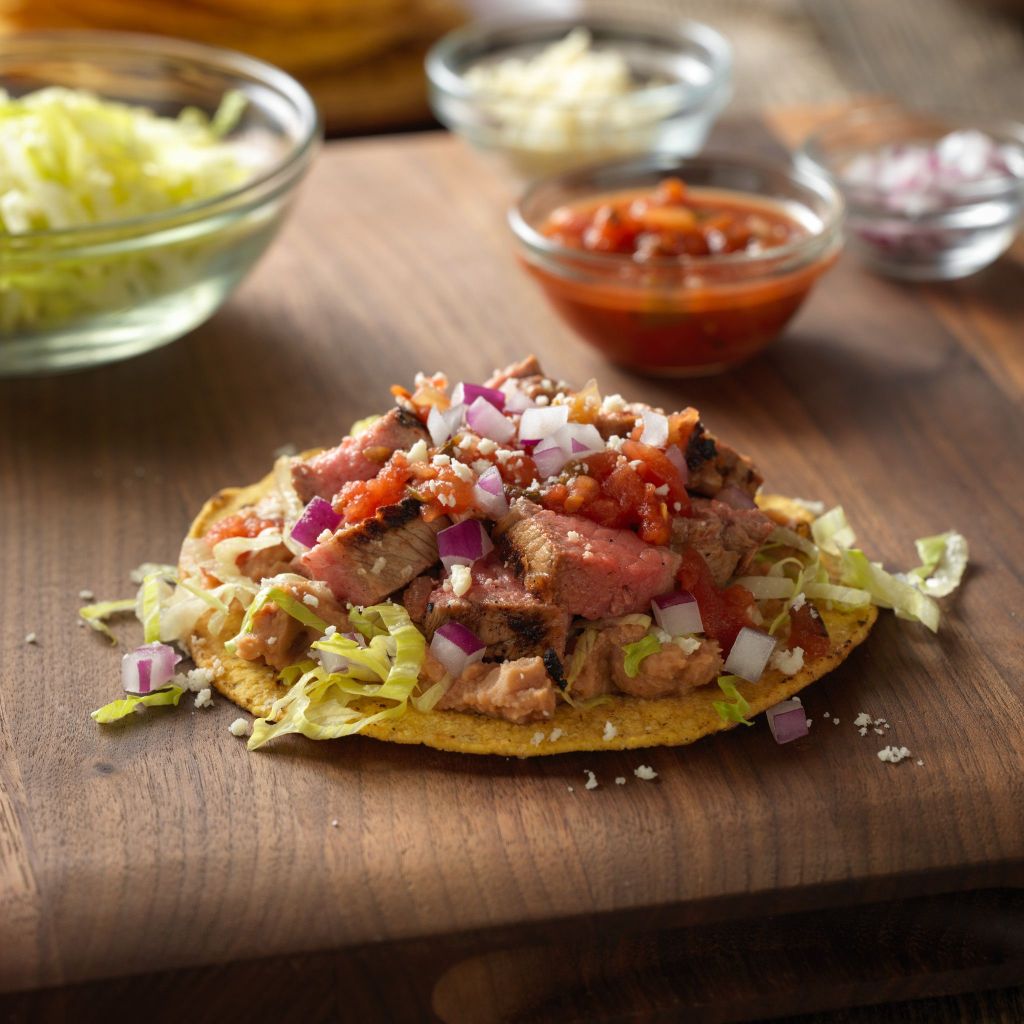 INGREDIENTS:
1 beef Strip Steak Boneless, cut 3/4 inch thick (about 8 ounces each)
1-1/4 cups HERDEZ Casera Salsa
4 small corn tortillas (5 to 6 inch diameter), toasted
1 cup no-salt-added refried beans
1 cup thinly sliced iceberg lettuce
1/4 cup crumbled Cotija cheese
1/4 cup diced red onion or pickled red onion
COOKING:Place beef steak and 1/2 cup Herdez® Casera Salsa in food-safe plastic bag; turn steak to coat. Close bag securely and marinate in refrigerator 1 hour.Remove steak from marinade; discard marinade. Place steak on grid over medium, ash covered coals. Grill, covered, 7 to 10 minutes (over medium heat on preheated gas grill, covered, 7 to 10 minutes) for medium rare (145°F) to medium (160°F) doneness, turning occasionally.Remove; let stand 5 minutes. Cut steaks lengthwise in thirds, then crosswise into 1/4-inch thick pieces.Spread each tortilla with 1/4 cup refried beans. Top with lettuce, beef and remaining 3/4 cup salsa. Sprinkle with cheese and onion.