Thank you all for participating in this year's Magnolia Cup. As always, it was a great competition as you battled not only each other but the weather as well. Congratulations to Eagle Ridge on retaining the Cup with a dominating performance on Sunday! The Eagle Ridge team claimed 19 of a possible 24 points in route to a 9-point victory.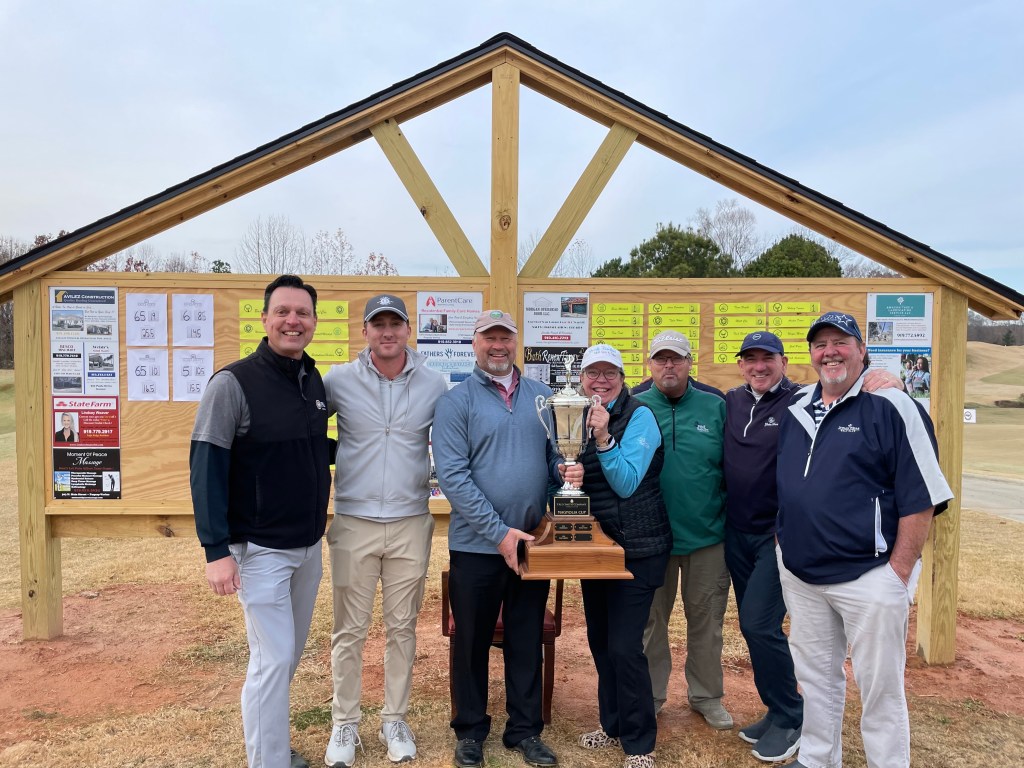 Team point totals were:
Eagle Ridge – 25.5
Hedingham – 16.5
Olde Liberty – 15.5
Riverwood – 14.5
Individuals accumulating the most points over the weekend were:
Austin Doerr (OL) – 5
Todd Benware (ER) – 5
Alan Caswell (ER) – 4.5
Meghan Mitchell (OL) – 4.5
Wayne Moore (ER) – 4.5
Denny Medlin (RGC) – 4
Tyler Bass (RGC) – 4
Bruce Bright (ER) – 4
Charlie Westmoreland (HGC) – 4
Andy Baker (HGC) – 4
Trophies for flight winners in this year's major tournaments will be available for pickup at the Member Dinner at the Ranch. I hope to see you all then!