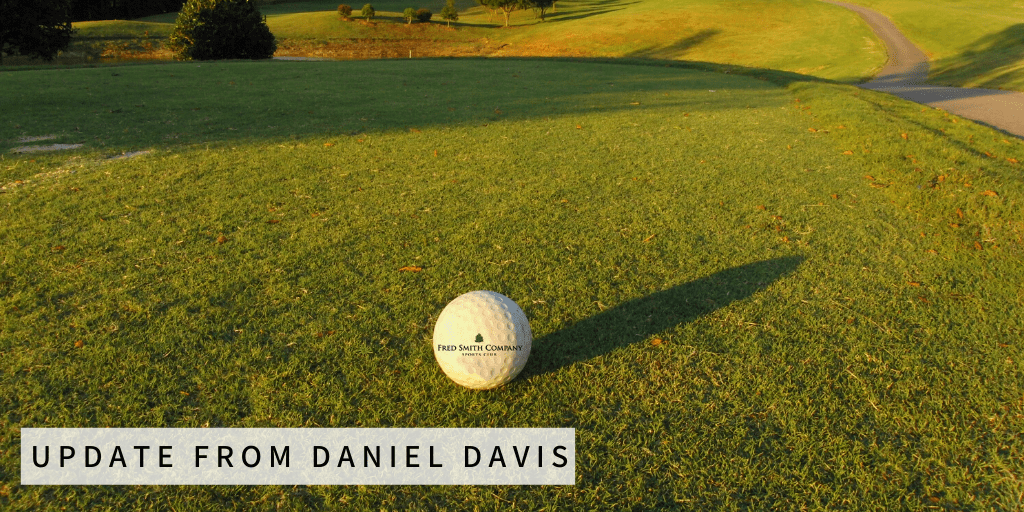 Dear FSC Sports Club Members,
Currently, everyone's attention is on COVID-19 and its effects on our everyday lives.  Nothing matters more to us at FSC Sports Club than the safety and wellbeing of our members.  I would like to take this opportunity to share the steps we are taking at the golf courses to make your Sports Club experience a safe one. We are:
Continually cleaning and disinfecting the golf shops and snack bars.
Removing all water coolers from the golf courses.
Removing all flagsticks from the chipping and putting greens.
Thoroughly wiping down golf carts with disinfectant as they are returned.
I have read several articles in the past few days about COVID-19 as it relates to playing golf. Because golf is played outside over a very spread out area, it is one of the safer activities.  Here are some tips that will help make your golf experience as safe as possible:
Walk instead of taking a golf cart. This will help with "social distancing" and keep you at least 6 feet away from other people.
Leave the flagstick in the hole. This will keep everyone on the golf course from touching the same surfaces.
Don't share clubs with playing partners.
Don't shake hands after the 18th Let's go for an elbow bump instead.
And of course, WASH HANDS AS OFTEN AS POSSIBLE.
COVID-19 has taken us all to an anxious and unfamiliar place as we try to figure out how best to get through this situation.  We hope that golf will be an avenue for you to escape some of the issues that the virus has presented.  If you are looking for activities to do with the family while you may be home from work and the kids are out of school, please consider bringing the family to the golf course.  We are doing our part to make sure your course is as safe of an environment as possible.  As always, if you have any feedback, questions, or concerns, do not hesitate to reach out to me.
For the latest updates, please see SportsClubLive.com.
Sincerely,
Daniel Davis
General Manager of Golf Operations
FSC Sports Club