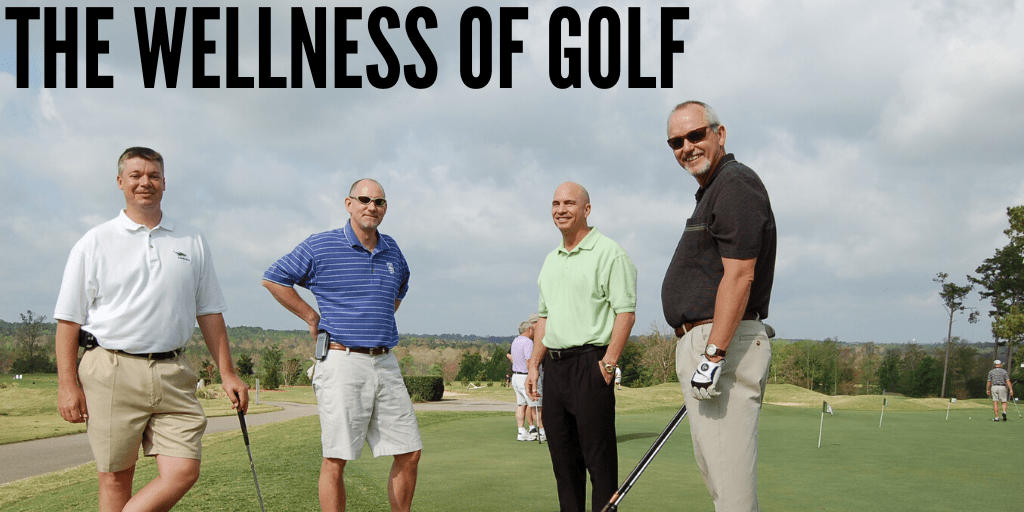 We've had some really beautiful weather lately. It certainly feels wonderful to have these 70 degree and sunny days so we can get outside and get active! Playing golf is just one way to feel that fresh air and sunshine while you also exercise.
Edwin Roald, Golf Course Architect, and EIGCA Council Member, has some great reasons why golf is a fantastic activity to do. Playing golf helps increase your heart rate and blood flow, especially if you walk instead of taking a cart. Walking the course keeps your heart rate and blood flowing while also helping you achieve that 10,000 step goal. Another plus to golf is that it's a low injury risk sport to play. Golf has a more gentle impact on your body than other sports.
We can't forget about the mental strategy that comes with the game either. Keeping your blood flowing doesn't just help your limbs, but it also helps with making sure your brain is healthy. Giving your brain muscles a good mental stretch in the fresh air can help how you're feeling, and it can reduce your stress level.
So remember to keep golf in mind when you're looking for your next outdoor activity!
Check out our golf course hours here.