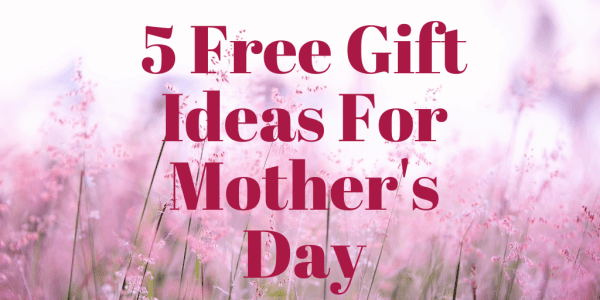 Mother's Day is this Sunday, May 10th! A little friendly reminder if you didn't know what day it is, and you haven't looked at a calendar in over a month like the rest of us Sheltering in Place. Don't worry we're not judging.
We're here to give you some gift ideas that don't cost anything!
CLEAN
This one might seem to be self-explanatory, but seriously – Clean! Do your own laundry, and include a load of Mom's while you are at it.
YOUTUBE IT
Instead of asking your mother (or wife) what's for dinner, maybe you should YouTube "how to make spaghetti" and give her some time to just sit on the couch.
LEAVE HER ALONE
Have you been saying, "Honey, let's take the kids out for a walk." Well… Why don't you take the kids out for a walk, and let her have some down-time?
DON'T ASK HER
Let this be one day where you don't say, "Honey, where's my *whatever you lost last week*" unless you're Frozone from the Incredibles and are asking where your super suit is, please don't ask. Let her browse Pinterest uninterrupted.
LET HER PICK
Let the woman watch, "How To Lose A Guy In 10 Days," "The Vow," and "Sleepless In Seattle!" Or "Outlander" if she's a fan of the Scottish Highlands (Have you ever seen Jamie Fraser? If you have, you'll know.) Let Mom have control of the remote.  No one will get hurt, we promise.
That's five gifts you can give this Mother's Day without spending a penny! Most importantly, let your Mom know she is loved.
We hope all of you have a wonderful day full of love and happiness.