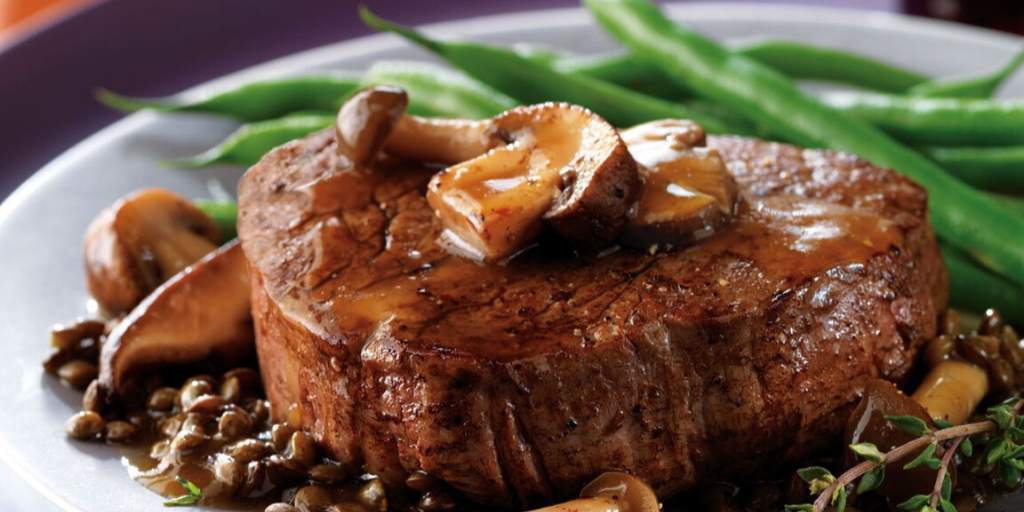 Look no further! The perfect Filet Mignon recipe is here, and it's from Beef, It's What's for Dinner. We believe in having quality meat. Pair that meat with a quality recipe, and it'll be a surefire lovely meal.
The Filet Mignon with Herb-Butter Sauce and Mushrooms recipe is making my mouth water just by reading it! Paired with a FSC Ranch Beef Filet Mignon, which is coming in today, Filet Mignon will quickly become a family favorite.
Today, FSC Ranch Beef will be getting in Briskets ($7.99 per lb) and Filet Mignons ($19.99 per lb).

If you are interested, give us a call at 919-588-2091.

Last week, our steaks came in on Friday and sold out in two hours!
With FSC Ranch Beef, you are guaranteed premium beef with no antibiotics and no added hormones. Our beef is pasture-raised right here in Johnston County, North Carolina. Our cuts of meat come from one animal for traceability. Your beef will be USDA inspected in vacuum-sealed packages for convenience and freshness.
For more information, go to FSCRanchBeef.com or call us at 919-588-2091.