Food consumes a large part of our day, and when we eat a really good meal, it can make us feel better overall. Now, it's not good enough for food to simply taste good, but it also should be good. We should know where are food is coming from. Local food is the best.
Being able to drive and see where your food is coming from can't be beat. With FSC Ranch Beef, when you come and pick up your order, you're able to see cattle grazing on the rolling hills of Johnston County.
FSC Ranch Beef offers pasture-raised premium beef that is antibiotic-free with no added hormones, no added fillers, and it's USDA Inspected!
Buy 1.5 lb Beef Patty Packs TODAY for your weekend grilling needs!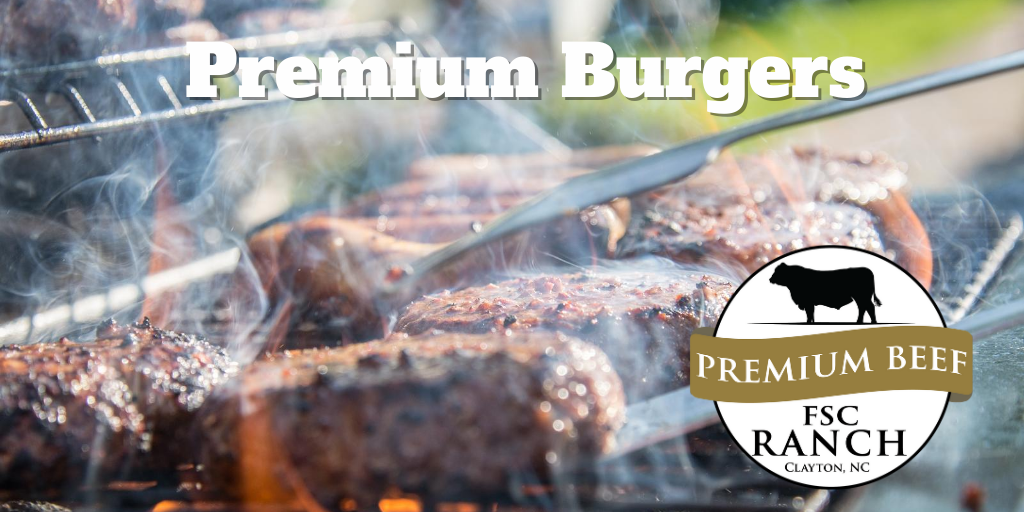 We will be getting steaks and roasts in tomorrow at noon. To be able to purchase our steaks and roasts before they become available to the public you need to be an FSC Ranch Beef Club Member. To become a Club Member, all you have to do is purchase some of our beef. Our steaks sell out fast, so become a Club Member today.