Congratulations to Olde Liberty on Winning the 2020 Magnolia Cup!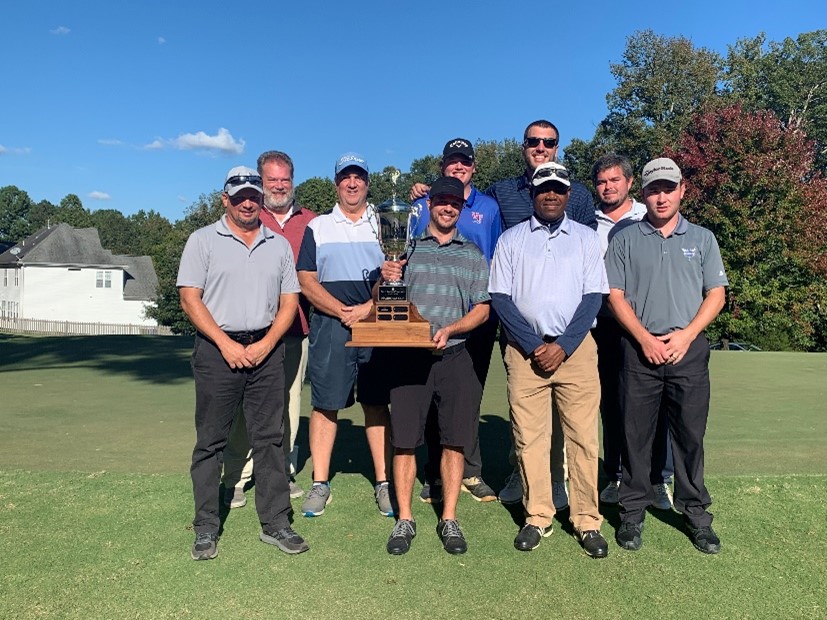 Pictured from left to right: Chris Holland, Head Golf Pro Vern Harris, Leon Turner, Stephen Helton, Liam Harris, Austin Doerr, Buzi Ehilegbu, Brice Mitchell
8-Person teams from all four courses competed in a Ryder Cup style competition this past weekend at Hedingham. Competitors qualified based on their current position in the FSC Cup Standings. Players on the winning team each won a $100 Gift card as well as a pass to play at Wilson Country Club. Saturday's play featured fourball matches while Sunday was singles matches. Congratulations Olde Liberty!
Final Team Totals:
Olde Liberty – 22.5
Eagle Ridge – 20.5
Riverwood -16
Hedingham – 13