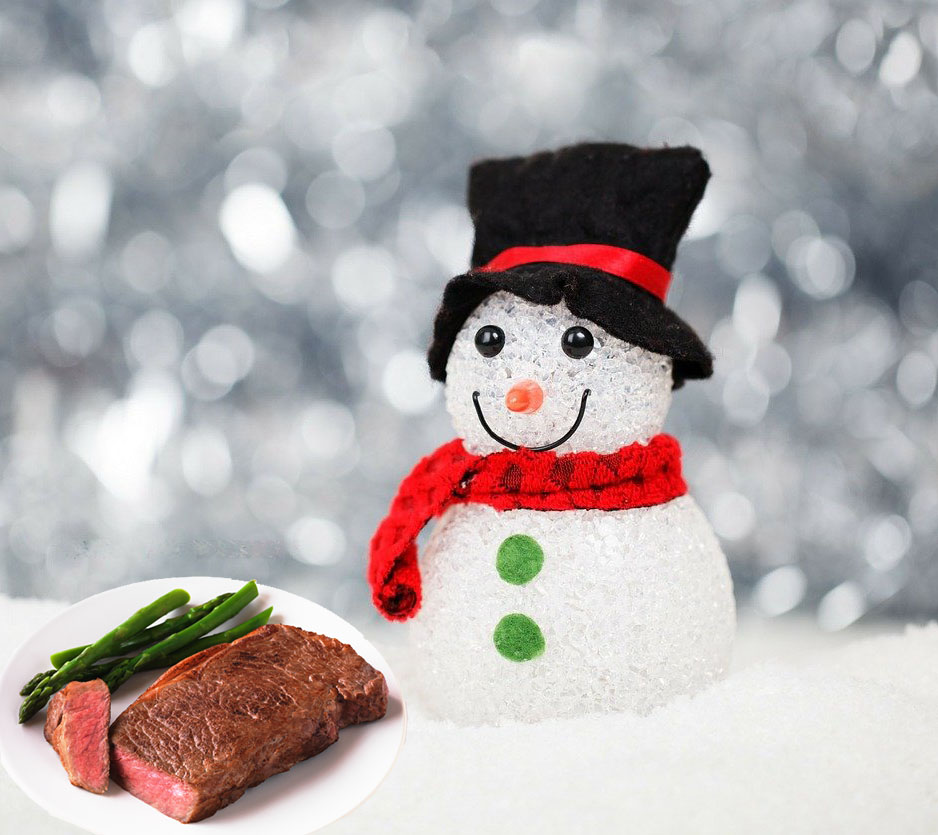 Our holiday decorations are up inside and outside of our home.
Are yours? Maybe some of you are saying, nope, and that's fine. You've still got time!
Yesterday, I stocked my freezer at home with FSC Ranch Beef.
As the holidays draw nearer, our attention may be focused on setting up those perfect decorations or finding those last-minute gifts. You don't want to worry about running to the grocery store for your holiday roasts. It makes sense to stock up now before the holiday craze begins.
I just checked the freezer downstairs, and here at the ranch, we've got some lovely rump and chuck roasts to fill your crockpot. FSC Ranch stew beef is also fantastic and excellent comfort food to have during this cold weather. I couldn't believe the outside thermometer registered in the 20's this morning!
All of our beef is vacuum-sealed, making life a whole lot easier on you when you store and defrost your FSC Ranch beef.
We've got more Select Samplers in stock that came in this morning, along with our new Winter Sampler. They sure would make a great holiday gift!
They are priced low, so get yours today before they run out!
 
Select Sampler
Our Select Sampler includes:
1 – Ribeye
1 – New York Strip
1 – Sirloin
1 – Filet Mignon
Osso Buco
4 Stew Beef
5 pounds of Ground Beef
All for one low price of $99.99!
While supplies last. Click Here.



Winter Special
Enjoy 2 Ribeyes
2 Premium Ground Beef
2 Beef Stew
$49.99
While supplies last.
Click Here.
Purchase your beef today by ordering online,
FSCRanchBeef.com
or stop by the ranch from 8 AM until 6 PM.
We are open Monday – Friday! 


 
See You at the Ranch,

Laurie Bishop
FSC Ranch Beef
2102 Pritchard Rd.
Clayton, NC 27527
919-588-2091
Buy FSC Ranch Beef Here

Antibiotic-Free, No Added Hormones, Pasture-Raised, USDA Inspected and Approved!