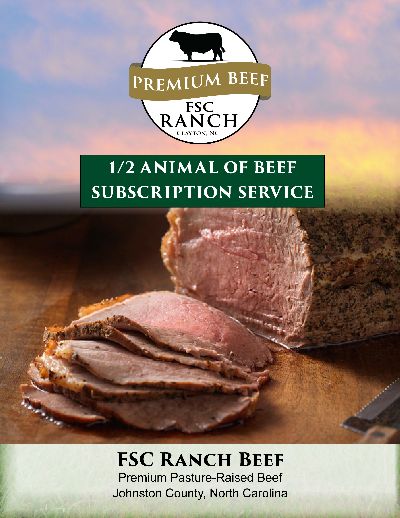 New at FSC Ranch Beef!
Interested in purchasing 1/2 an animal, but don't have the freezer space?
Want to have the security of having a set amount of beef to feed your family?
Check out our new Subscription Service, and let us hear what you think because we care about what you have to say!
Order online or stop by the ranch for your roasts and specialty cuts!
We are open Monday – Friday from 8 AM – 6 PM.
Order Online Here.