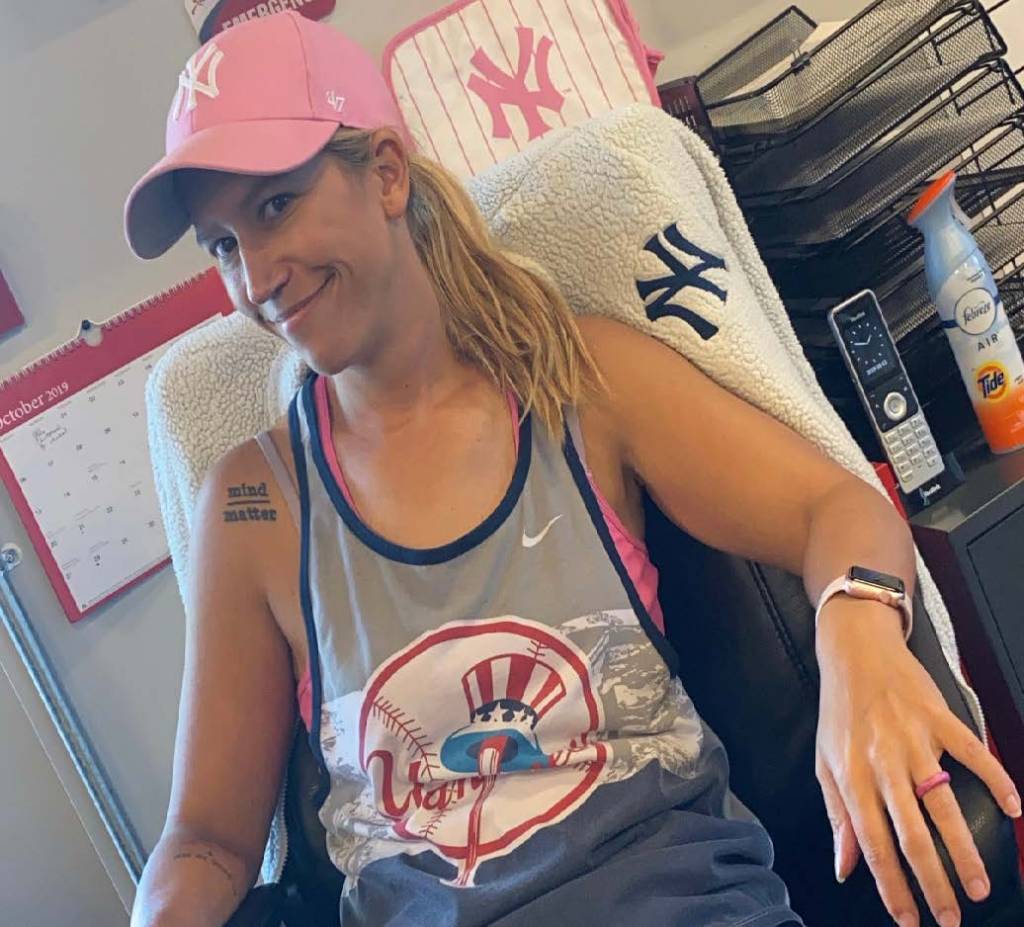 Here's some great information on FSC Sports Club's fabulous personal trainer Lynsey B.

Hi!! My name is Lynsey Buchebner, and I am a Certified Personal Trainer as well as a Certified Nutrition Coach.
I train my clients mainly at the Riverwood Athletic Club but, I also train at Lionsgate and at a few of my clients homes.
I have been in this field for many years and enjoy helping others reach their health and fitness goals.
I am married to my husband Armin, and I am a mom of two high school students, Shaye and Aaron.

Philosophy-
Teaching and Coaching has always been my passion. Seeing others reach their goals brings me tremendous satisfaction. I find individualized programs for each client is key to a successful outcome! Goals, limitations, technique and more are always taken into account when setting up a fitness plan for the client.
Client Base-
I have trained all ages, young and old and everyone in between. I specialize in training women and teenagers through weight loss, weight training, athletic training and more!!

Credentials-
Certified Personal Trainer-ISSA, Certified Nutrition Coach-ISSA, CPR and First Aid Certified-ISSA

Personal Interests-
Family, Working Out, hiking, traveling and of course the New York Yankees and the New York Giants. You can always find me wearing my signature pink hat.

Contact Information-
Lynsey Buchebner-Call or text at 518-478-1578 or send an email at lynseybuchebner@gmail.com