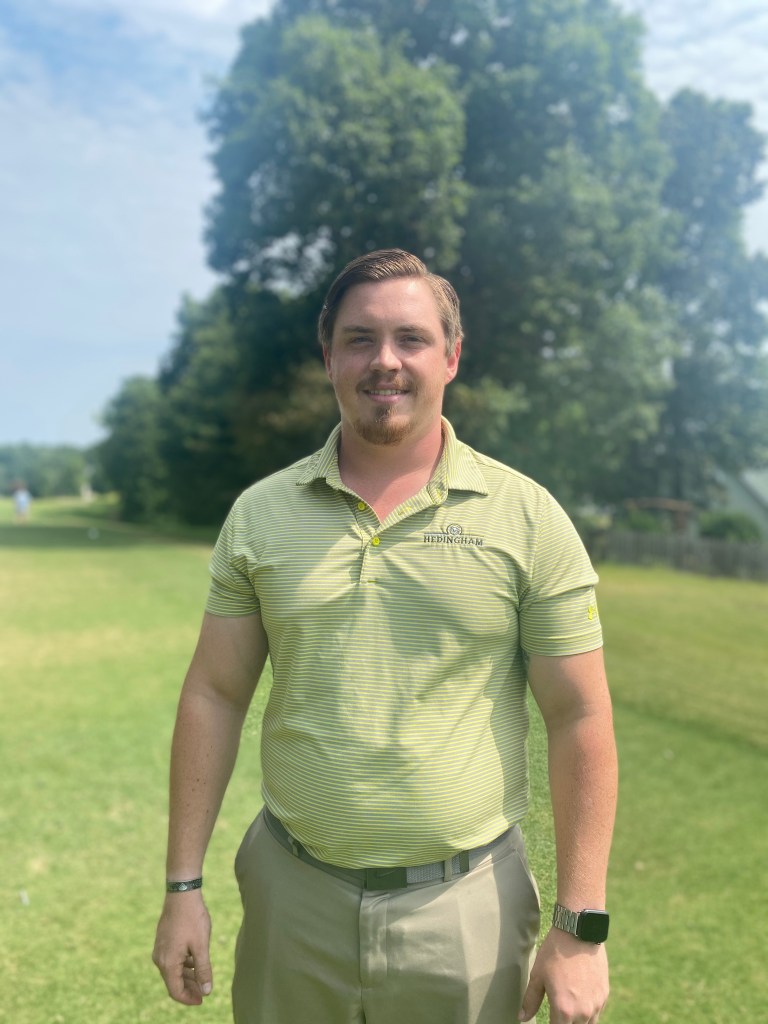 This past week we were able to interview our Head Golf Pro at Hedingham, AJ. Learn more about him!
About AJ Pitts
I am a combat veteran and come from a small town in Alabama. Outside of work I like to golf and go shooting. In 2019, I moved to Raleigh looking for opportunity and found a cart attendant position at Hedingham. From day one I knew I wanted to move up within the company. I quickly seized the opportunity to become the current Head Golf Pro at Hedingham.
Is there anything members should know about Hedingham?
At Hedingham, we are more than just another golf club, we are family. Everyone understands each other. The team at Hedingham will always give you 100% of their attention, reputation and stand for the company. I take pride knowing our family extends past the employees including members, community and the public.
What is your favorite part of your position?
My favorite part of the position includes interacting with people each day and the ability to network and promote. Meeting more people and being able to socialize and learn more about the community brings joy to the workplace which ties it back to the family circle. Additionally, I love listening to the constructive criticism because it provides me an opportunity to improve our customer service.
Is there any advice you have to people signing-up and or current members?
Get connected with one of our golf instructors; we have golf professionals that offer classes and will teach you how to become the best possible golfer. Each one of our golf clubs (Hedingham, Riverwood, Olde Liberty, Eagle Ridge) all present a different atmosphere, I would recommend trying out every location to find the best environment for you!