It's TIME to start thinking about what you are going to bring to your holiday gatherings. Here is a recipe sure to be a crowd pleaser.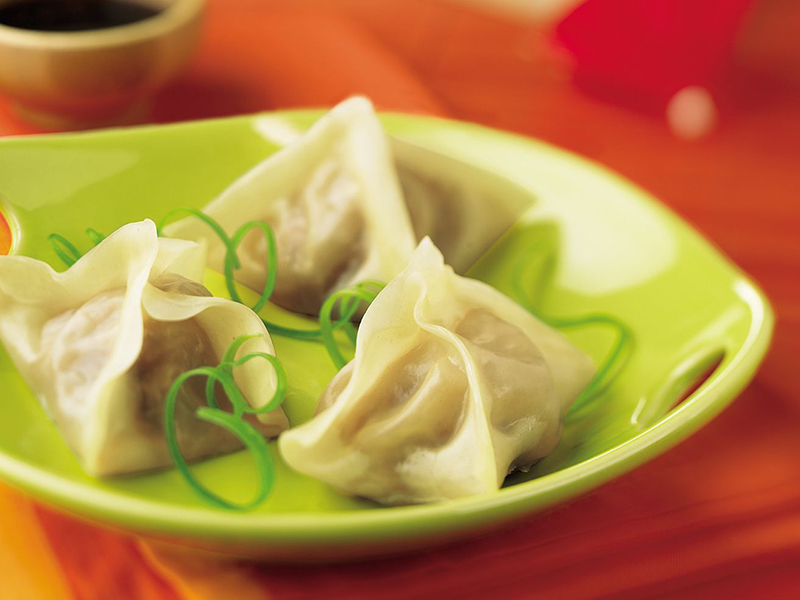 What you will need:
1 pack FSC Ranch Beef Ground Beef
1 tablespoon dark sesame oil
3 cups broccoli slaw, coarsely chopped
1 tablespoon minced garlic
1 tablespoon minced fresh ginger
1/4 cup reduced sodium soy sauce
48 wonton wrappers (3-1/4 to 3-1/2-inch squares)
Favorite Asian dipping sauce (such as teriyaki, peanut or sweet and sour)
Green onions, cut lengthwise into strips
What you need to do:
Heat sesame oil in large nonstick skillet over medium heat until hot. Add broccoli slaw, garlic and ginger; stir-fry 5 to 7 minutes or until slaw is crisp-tender. Transfer to large bowl; cool to room temperature. Add Ground Beef and soy sauce to the bowl; mix.
Spoon 1 tablespoon beef mixture in center of 1 wonton wrapper. (Keep remaining wonton wrappers covered with a clean, damp kitchen towel to prevent from drying out.) Moisten edges of wonton wrapper with water. Bring 4 corners of wrapper up and over filling, forming pyramid shape and pinching edges together to seal. Place on baking sheet lined with parchment or waxed paper. Repeat with remaining wonton wrappers and filling to form 48 dumplings.
Spray steamer basket with nonstick cooking spray. Place as many dumplings into steamer basket that will fit without touching each other, about 10 to 12. Place basket over 1 inch boiling water (water should not touch bottom of basket.) Cover tightly; reduce heat. Steam 6 to 7 minutes. Carefully remove dumplings to serving plate; keep warm. Repeat with remaining dumplings.
Serve with dipping sauce. Garnish with green onion strips. For an easy dipping sauce, combine 1/4 cup reduced sodium soy sauce, 1 teaspoon minced garlic and 1 teaspoon minced fresh ginger in small bowl.
Recipe courtesy of Beef, It's What's for Dinner.