We have updated our Nursery hours at Riverwood Athletic as of May 2nd, 2022. Please plan accordingly.
Mornings
Mondays- Saturday 9:00am-11:15am
Evenings
Monday-Thursday 5:45pm-8:00pm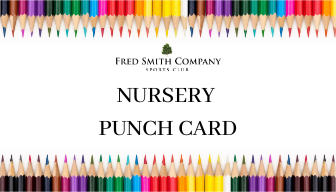 Nursery punch cards are available at the front desk for $30.
One –time visit is $5 per child. There is a 1.5hr time limit per visit. Please remember to
take care of children's needs before arriving to the nursery. Staff is not equipped to
change diapers. Sippy cups and water bottles are allowed (which parents must provide
with child's name on it) but no food. If you have further questions regarding the
nursery, stop by the front desk and someone will be happy to assist you.
Limited Capacity.