Spaghetti is a great meal to cook when you know you've got a large group coming in for the holidays. Try this easy spaghetti recipe to make sure you have time to sit and visit with your family and friends. This recipe is from my BFF Linda. We've had many laughs and dinners over a dish of Spaghetti Casserole. For the full effect, serve with garlic bread and lots of red wine.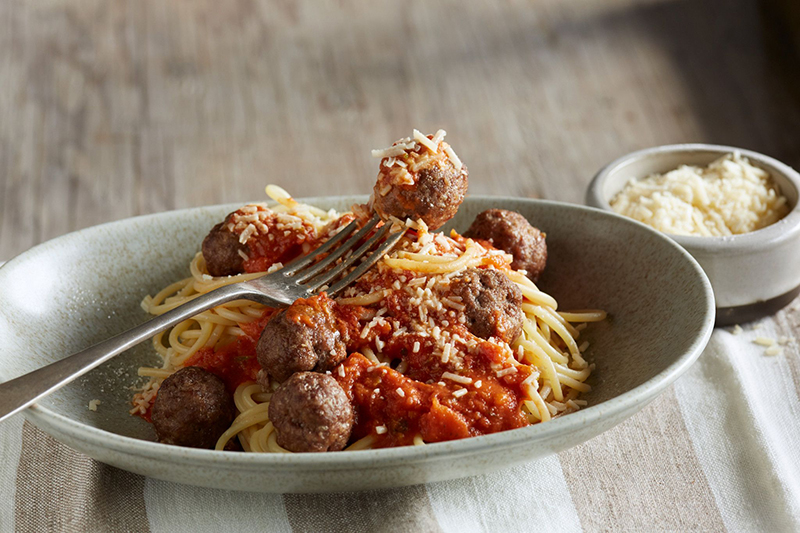 What you need:
1 – 2 lbs. FSC Ranch Beef Ground Beef
1 -2 jars of your favorite marinara
2 cups of shredded mozzarella cheese
Parmesan, lots of Parmesan
1 box of spaghetti noodles
What you need to do:
Thoroughly brown your ground beef, and stir in marinara sauce.
Boil water in a large pot, toss in your noodles and cook until tender, usually 11 minutes.
Place ground beef with sauce in casserole dish.
Drain your cooked noodles and place them in the casserole dish mixing with beef and sauce.
Sprinkle top with shredded mozzarella cheese, top with Parmesan cheese, cover with foil.
Cook at 350°F for 45 minutes. For the last 15 minutes, remove aluminum foil.
Enjoy time with family and friends!